Waxed concrete, a decorative and resistant material
From industrial rooms to interiors, concrete has evolved into a simpler variant that enables it to appear in all the rooms of the house with a different colour palette and on surfaces suitable for many uses. Waxed concrete, both reserved for construction and renovation work, can be used in many rooms of the house such as the kitchen, living room, bedrooms and bathrooms. It is therefore a floor covering, but also an interesting wall covering to decorate all rooms, even water rooms.
The waxed concrete effect is so "trendy" that many products claim it. To avoid confusion, it is important to know what is behind the name before starting a project. True cast waxed concrete refers to exceptional strength with a mixture of gravel, sand, fine elements, cement and resin.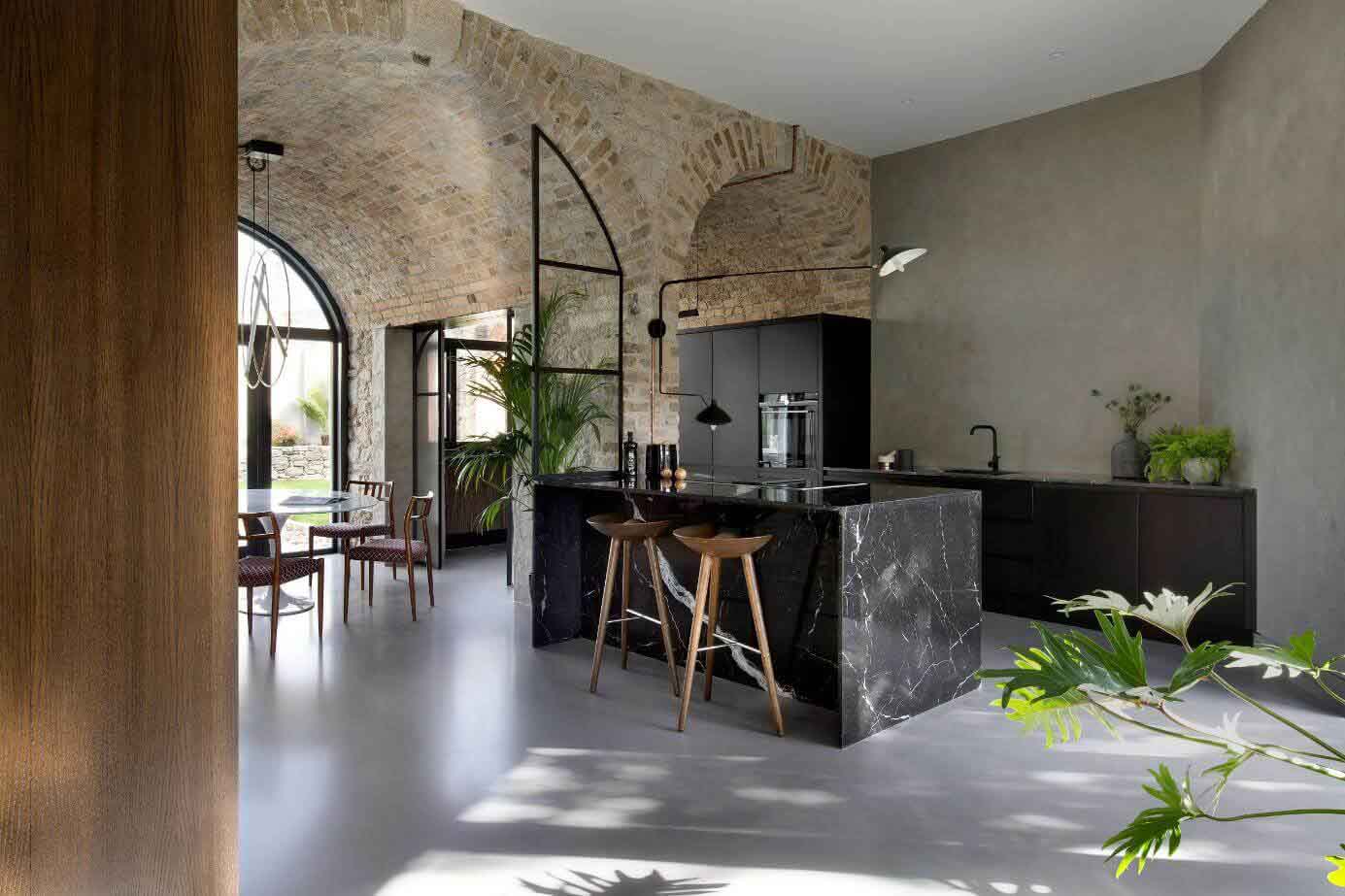 A cement-based interior flooring system, shaded in the mass, poured waxed concrete creates an exceptional design and offers a unique ambiance. Its mineral aspect of waxed concrete and its easy application give free rein to an artistic and personalised interpretation of the floor: raw, reworked or sanded texture, simple, moiré or flamboyant aspects, satin or glossy polished finishes.
Waxed concrete for individuals and professionals
In the same way as parquet or tiles, the use of waxed concrete for interior and exterior decoration has rapidly become popular over the years. It has become a material used indoors and has proven to be a floor and wall covering of choice for its ease of maintenance. The use of this coating is multifunctional. Waxed concrete can be used to cover walls, kitchen worktops, bathroom elements and, of course, floors. Generally presented in its grey colour, waxed concrete can also bring warmth to your room thanks to its tint and become a central element of your decoration through a wide selection of colours.
Raw or soft, homogeneous or shaded, light or dark, cast waxed concrete contributes to the visual identity in an interior design concept, for example for shops, hotels or restaurants. Cast concrete is freed up to express its character in exceptional spaces or to be recreated around the world. Given the popularity of architects and decorators for this interior floor covering and its multiple possibilities in the field of decoration, our cast waxed concrete has a CSTB (Scientific and Technical Centre for Building) certified opinion.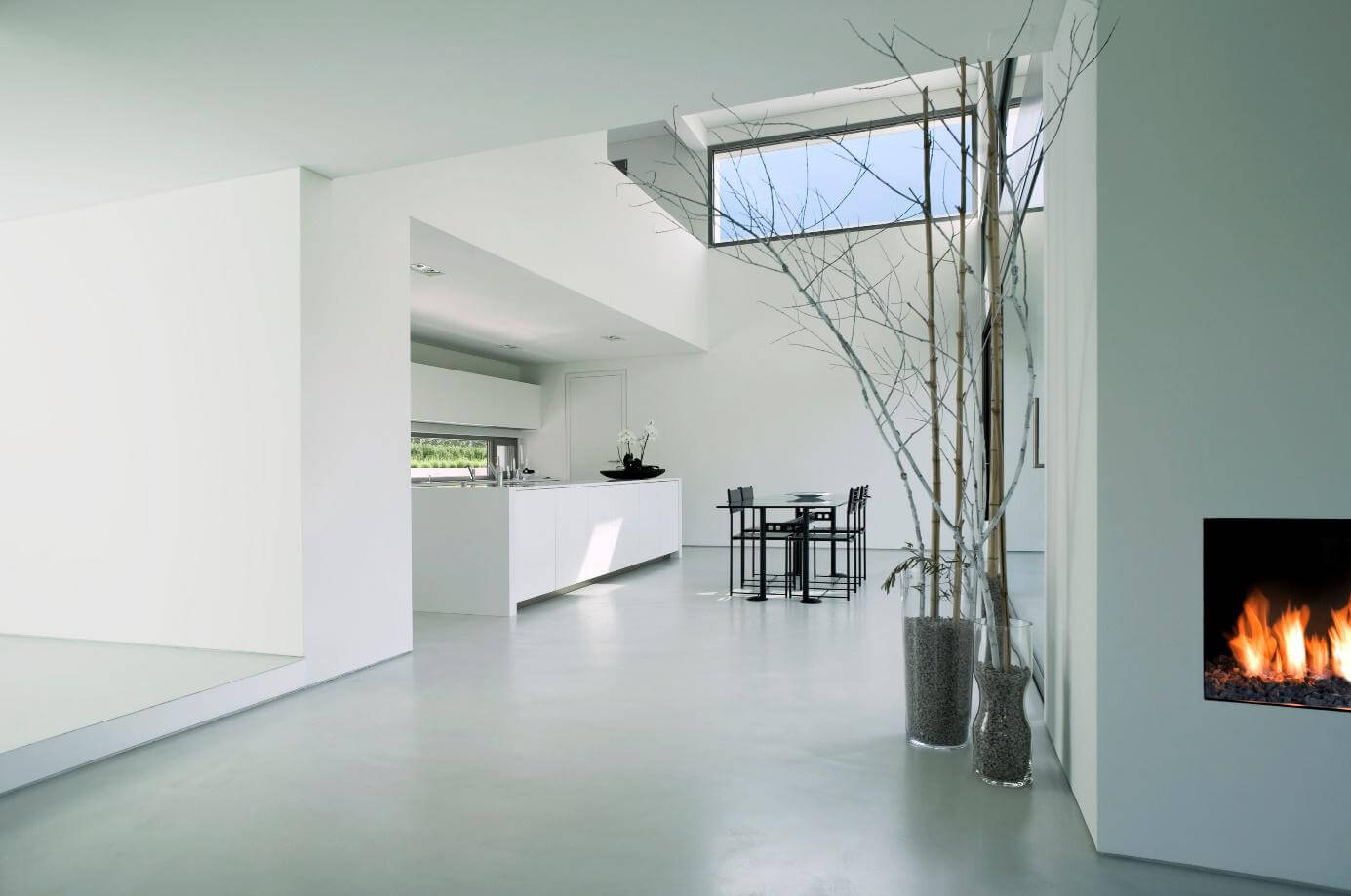 What are the advantages of our interior waxed concrete?
Poured concrete is a self-levelling concrete that can be combined with a wide variety of colours. Waterproof and varnished, it is ideal for interior floors for several reasons:
Easy to install,
Mineral and continuous appearance,
Up to 600 m2 without joints, certified by a technical opinion,
Very fast curing,
Very good puncture resistance with a certified U4P4 for maximum protection,
An infinite range of colours with pigments,
Thickness from 7 to 10 mm,
Easy to clean and maintain
How to lay waxed concrete in your interior?
Cast waxed concrete is a fluid mortar, also known as "microcement", to be spread to a thickness of 7 to 10 mm on a concrete slab. It is quick to lay, whatever the surface to be covered, the interior floor covering is always poured in one go and in one day.
It is "closed" in cross passes with a sanding machine to give it a smooth appearance and extreme hardness.
1. Preparation
The substrate must be sound, clean, cohesive and dry, but above all its porosity must be tested. To do this, it is important to carry out the water drop test and, depending on the porosity of the substrate, apply an epoxy primer at a rate of 200 grams or 300 grams per square metre and lay sand.
2. Laying
Pouring is, in theory, a relatively simple operation, since it is enough to spread the product, go through the corners and adjust its thickness with a ruler. The person preparing the mixes should go at the same speed as the person applying them. Thus, when a new batch of poured waxed concrete arrives, the person applying the product can lightly cover the previous set with the new, fresher product, so that in the end, there is a completely smooth and uniform surface appearance, with no connection between the two. The gesture of the applicator affects the final result. A tense gesture will give a textured image, a wider gesture will give a more fluid and homogeneous aspect. The product will be dry 12 to 16 hours later, it is necessary to wait 48 hours minimum to sand it.
3. Sanding
This technique, used only on microcement, will give a polished finish to your interior floor covering. This step is crucial to give your waxed concrete impact and scratch resistance.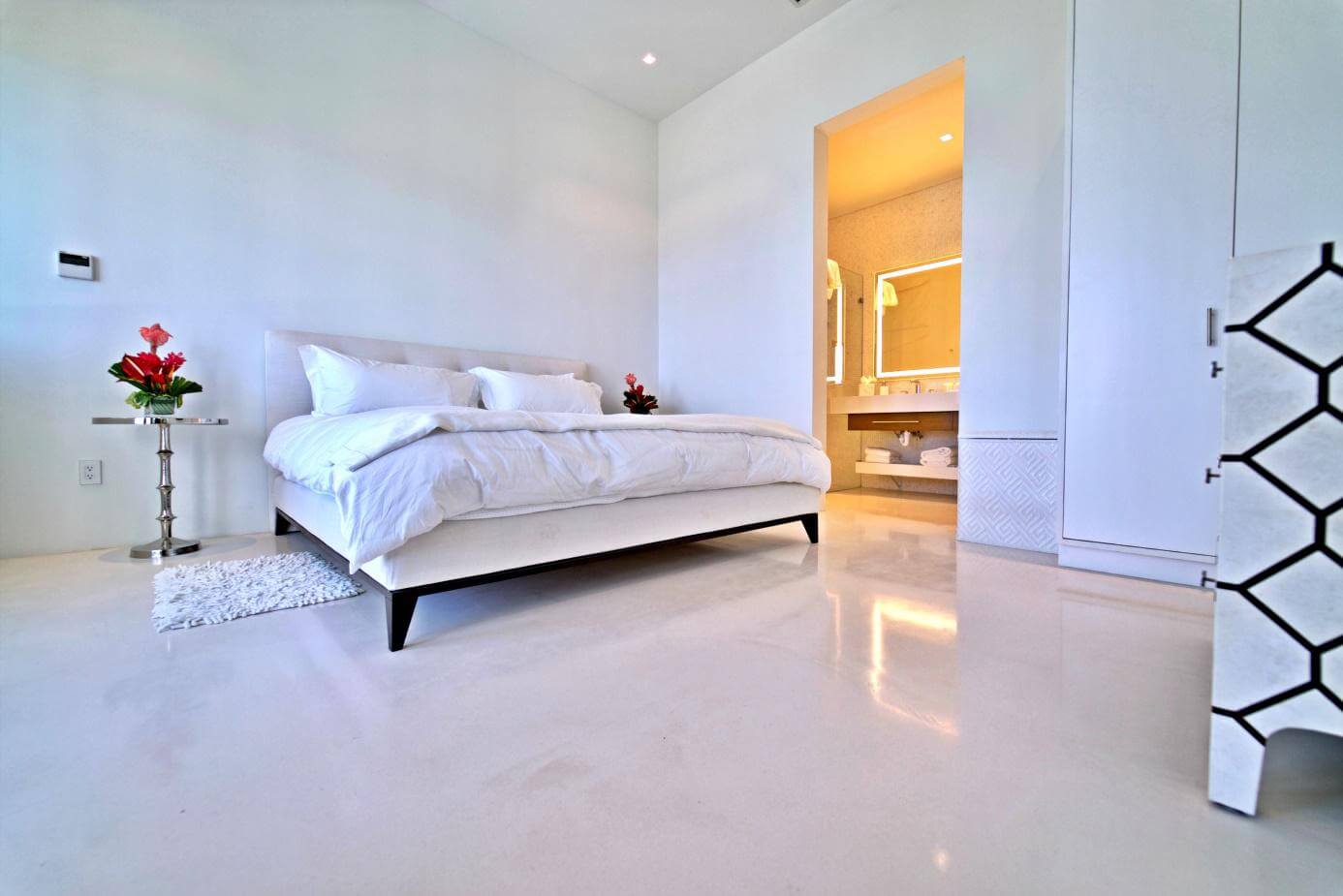 For more information and a free customized quotation for your project: