RESIN' ARCHITECTE
RESIN BOUND GRAVEL: INDOOR AND OUTDOOR FLOORING
Nature is an inexhaustible source of graphic resources. So many colours, shapes and materials are available to inspire us. Nature is driven by strengths that escape us and that we cannot control. It is this strength that RESIN' ARCHITECTE wants to collect to create spaces with character.
By combining in-depth knowledge of resin and new ways of thinking with a constantly evolving range of products, we foster innovation in our company and establish a transparent and sincere relationship with you, all through the Resin'Xperience.
Discover a trendy, aesthetic, chic and timeless decoration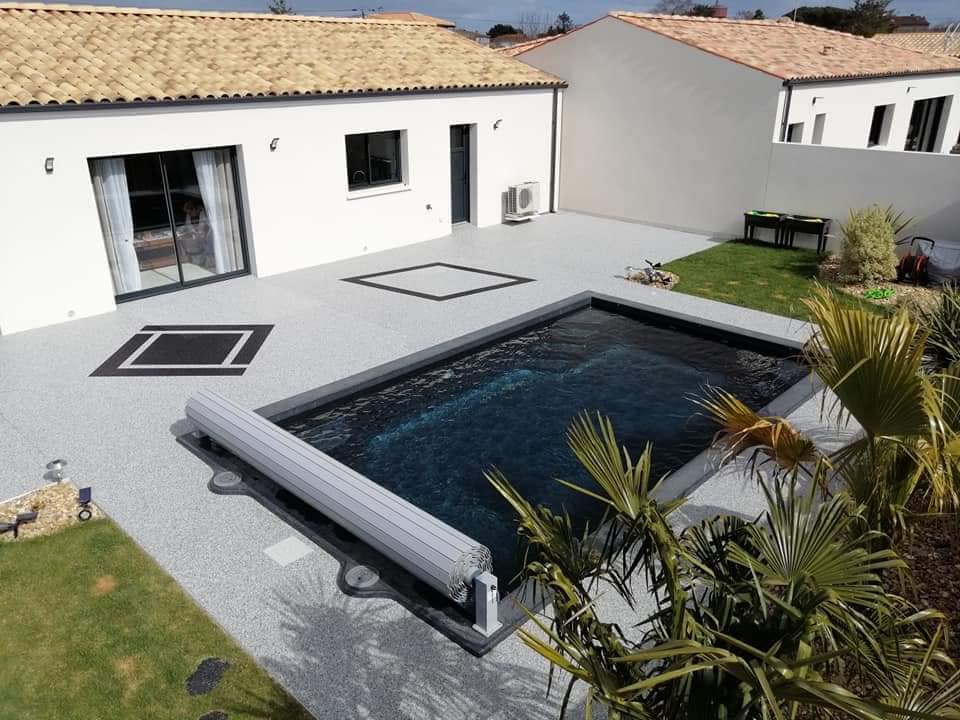 Discover our jointless marble carpet flooring, a mixture of resin (castor oil-based) and aggregates(rolled marble), particularly suitable for the design and decoration of your outdoor and indoor spaces.
Marble flooring has many advantages:
♦ Design, it comes in a wide range of colours and allows for many patterns
♦ Anti-slippery
♦ Without expansion joints below 25m² and every 5m
♦ Marble carpet is flexible and resistant to deformation and thermal shock
♦ Offers many reflections in the light
♦ Comfortable to walk on and to touch
♦ Draining, marble carpet limits puddles
♦ Ideal for both new build and renovation projects
♦ Easy maintenance 'water jet) as it limits the adherence of dust, but also the rooting of residues
♦ Perfect reaction to UV
♦ Soundproofing
♦ Compatible with subfloor heating
♦ Can be combined with other materials
♦ Durable over time
♦ Can be used for driveways RESIN' ARCHITECT solutions meet the needs of both individuals and professionals and can be applied in many areas: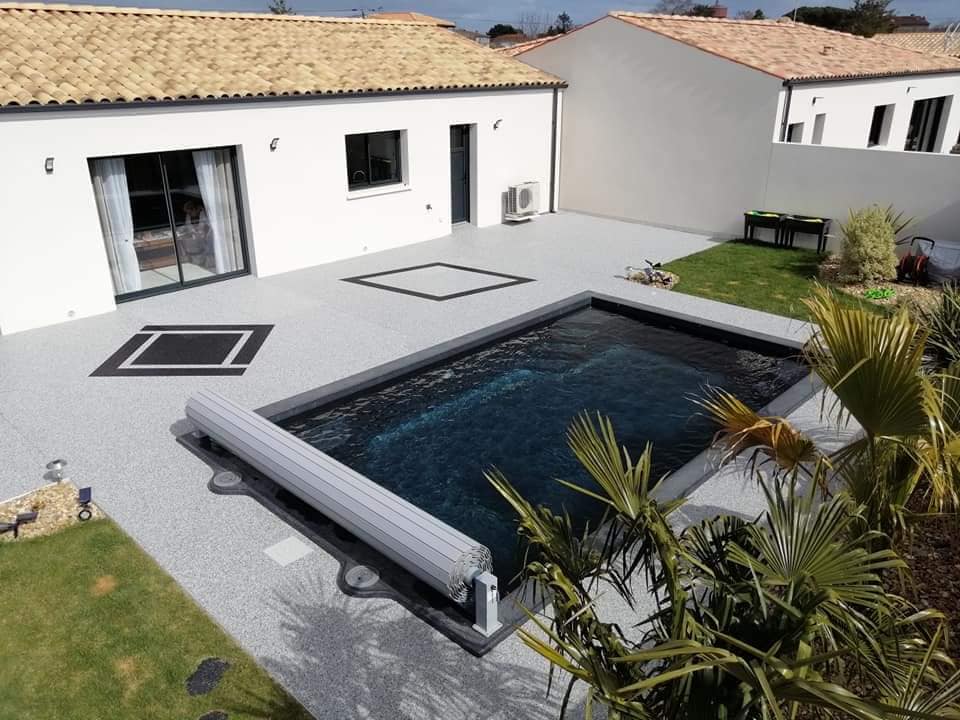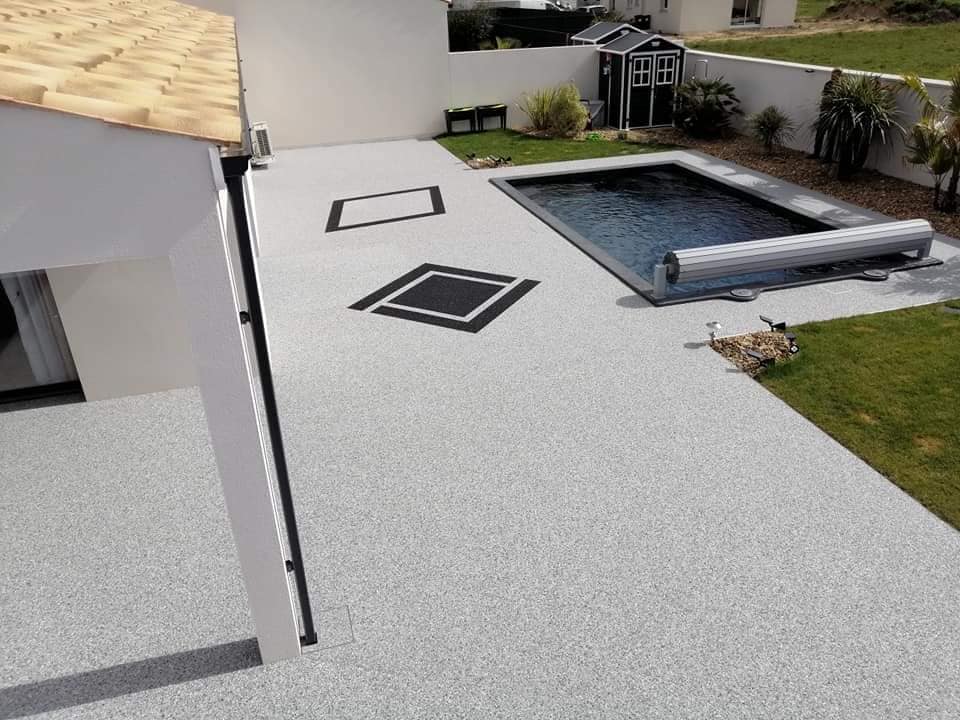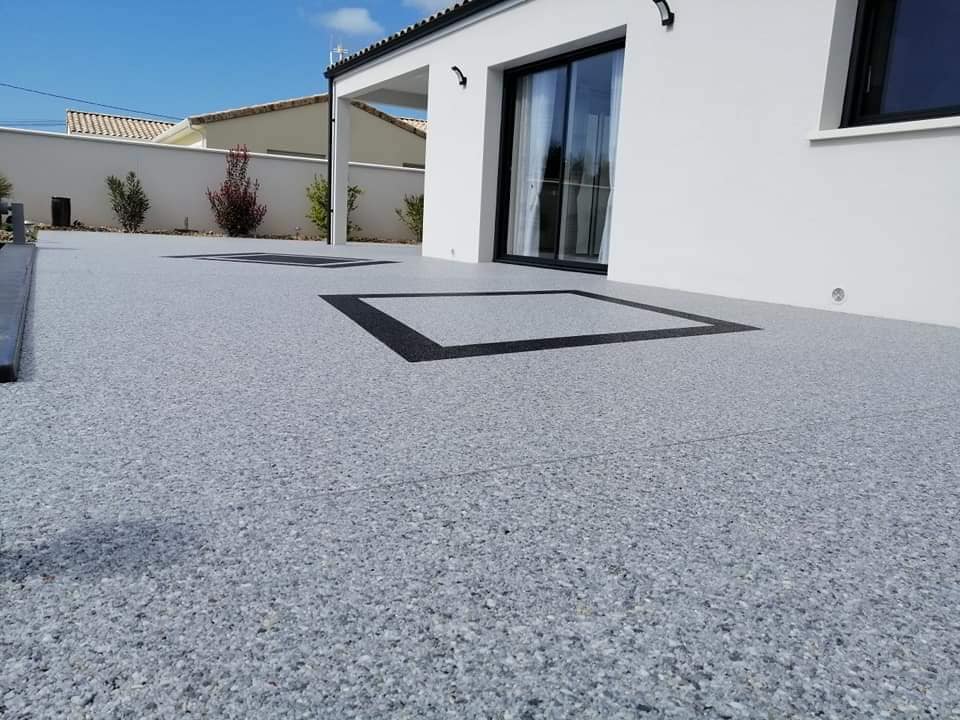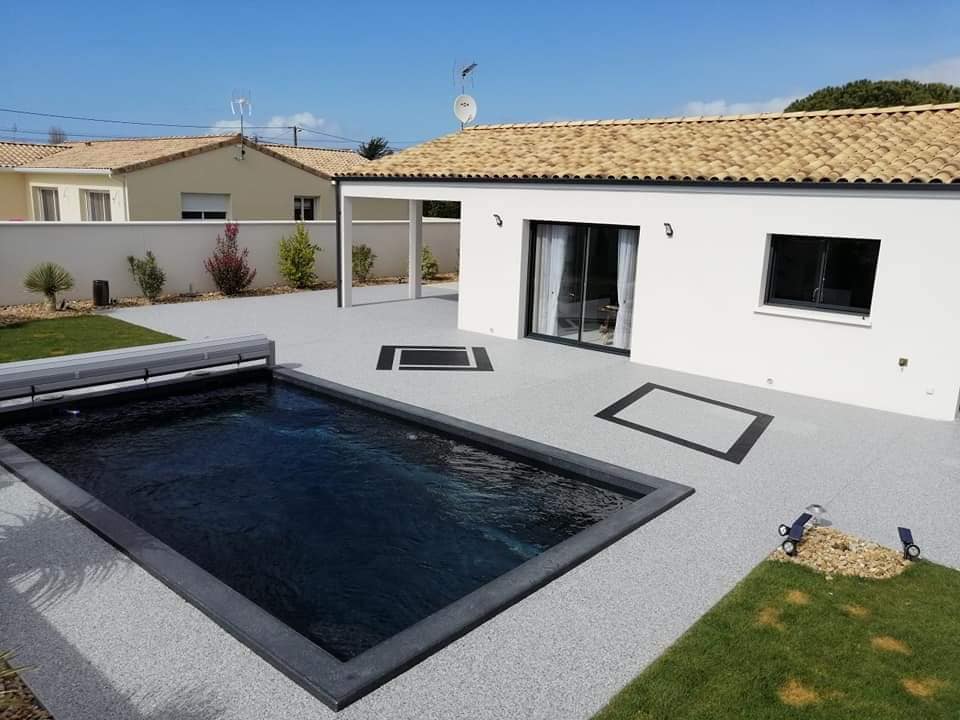 Indoor
Marble carpet can be used in any room of your choice, but also in corridors or stairways as an alternative to more traditional floor coverings such as parquet or tiles. Marble carpet is also very comfortable to walk on barefoot.
Outdoor
Marble carpet is ideal for terraces and swimming pool decks due to its non-slip properties. It is also suitable for driveways due to its high resistance, but also for walkways.
Give your exteriors an exceptional look with RESIN' ARCHITECTE coatings. A technical range composed of elegant and noble products, enhancing natural resources.
13/08/2020
Fin de notre chantier sol EPDM pour notre micro-crèche. Nous sommes très contente du résultat. Finitions soignées et sens du détail. Entreprise que je recommanderai dans le futur
Terrasse terminée. Super contente du résultat.Travail minutieux et finitions impeccables. Prestation conforme au devis. Merci à l'équipe pour ce superbe travail. Je recommande vivement.
Un grand merci aux ouvriersChantier terminéUn grand professionnalisme avec une gentillesse. Je recommande cette société qui s'occupe très bien du client.D'autres projet seront fait par cette société
The national press specializing in the fields of decoration and exterior design are talking about us.