Epoxy resin is a liquid thermosetting polymer. It consists of two components:
Each component ensures better resistance. Epoxy resin can be processed in its liquid form and hardens when exposed to a temperature of between 10 and 15°C. It is highly valued for its durability and ease of maintenance.
Epoxy resin flooring, which is only a few millimetres thick, is a coating based on resin and hardener to which mineral fillers and other materials are added. This mixture provides a high level of wear resistance and a shine that captures the light and reflects it intensely. Epoxy resin is therefore an ideal solution for your floor coverings, as it gives a neat finish and great resistance, while providing perfect waterproofing. Initially used in industry, it is now gradually finding its way into private homes.
METALLIC EPOXY FLOOR COATING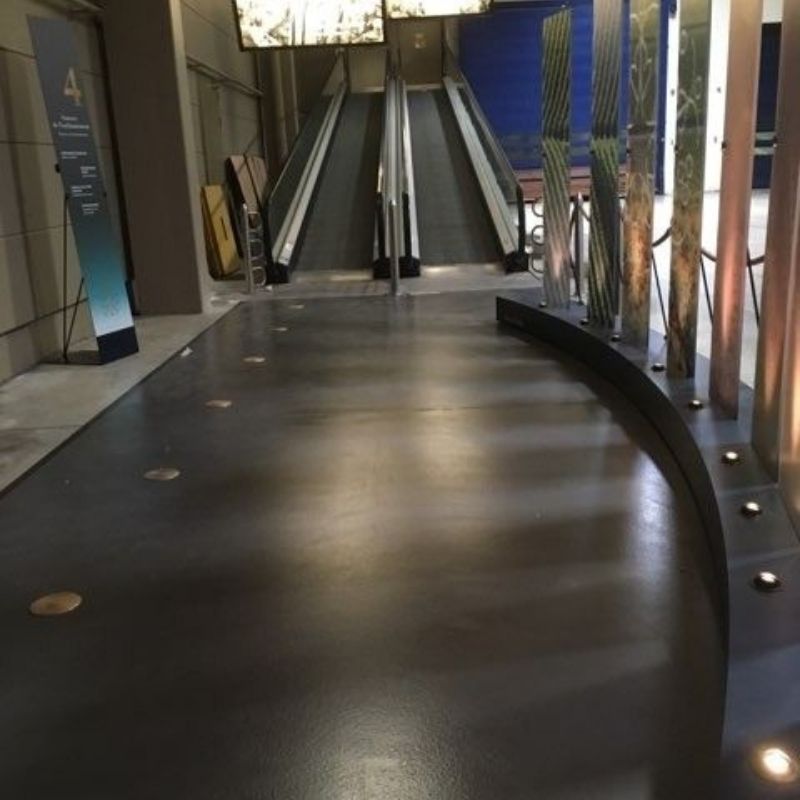 Epoxy resin is particularly appreciated by individuals and professionals alike. It offers many advantages :
Protection and resistance to impacts, scratches and other damages
Resistance to acid, solvents and chemicals
Adherence to a wide range of surfaces
Sound and heat insulation
High water resistance, ideal for your interior living spaces
A good price for a good performance.
In addition to its resistance and perfect finish, this unique compound of metallic pigments with pearlescent and iridescent effects has other advantages:
quick and easy installation,
easy maintenance,
a wide range of colours for a personalized decorative look,
and compatibility with underfloor heating.
Epoxy resins are easy to work with, although they harden quickly, and are therefore innovative and interesting solutions for interior floors. They are ideal for interior flooring to achieve a smooth, seamless, shiny and original floor. The surface is easy to maintain and to clean. Metallic epoxy resin is particularly resistant to abrasion and different temperatures.
By mixing it with paint, you can obtain a unique, seamless look! It completes your decoration with a modern and customizable design. You can create a floor to your liking by playing with colours and reflections. You can choose between a transparent epoxy resin, a solid colour, with metallic pigments or with pearlescent reflections depending on the type of coating and the use of the epoxy resin.
An epoxy resin floor is a real contemporary decorative alternative to more "classic" floor coverings such as tiles or parquet. Thanks to its technical properties, it is ideal for wet rooms such as bathrooms. It can also be used for industrial floors, in a car park, a garage or even in a commercial area. Whether in commercial, industrial or private buildings, epoxy resin systems are suitable for all projects. You are interested? Find an epoxy resin supplier to discuss your project.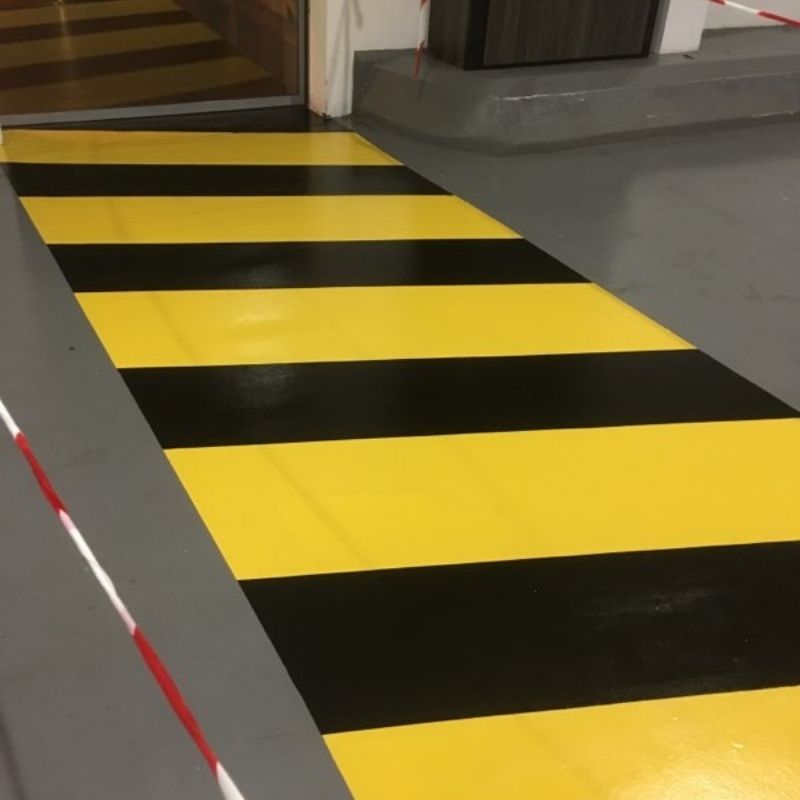 On what type of surface to apply epoxy resin?
Epoxy resin has maximum adhesion capacity, which enables it to be applied to all types of surfaces: metal, wood, concrete, tiles, polyester laminate, etc. It can be poured onto an existing floor after preparing it. When applying epoxy resin systems, the preparation of the support is a very important step which guarantees the durability of the project: levelling, filling joints, etc.
Before applying the product, it is essential to ensure that the floor is sound, dry and perfectly clean. The slightest defect in the support will be visible. Cracks and holes must be filled and levelling may be necessary if the surface is not level. Sanding is essential before cleaning the floor and removing dust.
Have epoxy resin applied by a professional
In order to dress up your floors in your company as well as in the living areas of your home, call on an expert professional supplier of epoxy resin. Our approved applicators are ready to accompany you in your project to give you the best advice on the aesthetic and technical aspects as well as on the difference between epoxy resin and polyurethane resin or resin cement. They take care of the preparation of the support and the installation of the product. The application of the resin must be carried out with care to respect the constraints of the product and to obtain a perfectly smooth floor, without asperities, and which will last over time.
The intervention of a resin applicator guarantees you a quality result, as much on the technical and durable aspect as on the aesthetic aspect.
For a more personalised look, we also produce 3D epoxy resin floors. Thanks to a very high definition printing system, transforming your interior into a spectacular work of art is now possible! 
Our teams are ready to answer all your questions about epoxy resin. You can call on our specialists in the south of France and ask for information in Marseille, Toulouse or Montpellier. It is also possible to find epoxy resin in Paris but also in the West of France in Bordeaux.
For any further information and to consult our stock of epoxy resin flooring, do not hesitate to contact us:
By phone at (+33)3.20.59.00.46