In our desire to place the environment at the heart of our concerns, we have chosen to make the most of the natural resources and their innumerable properties.
Among them, we chose to use Ricinus communis, from the Euphorbiaceae family, better known by its common name, castor. The seeds if this plant were once reputed to produce magical effects.
Who could have imagined that in the 21st century, castor beans would become an essential component of green chemistry, used in products as diverse as shoe soles and components for engines, smartphones and computers. Castor is a heat-tolerant plant that thrives on relatively poor land in Brazil, China and India.
It produces a seed from which oil is extracted; this particularly hydrophobic raw material has imposed itself in our eyes as a relevant and efficient solution in the creation of our resin.
Its many advantages, including hydrophobicity, make it an extremely reliable component, giving our marble carpet a unique character.
Live the Resin'Xperience with RESIN' ARCHITECTE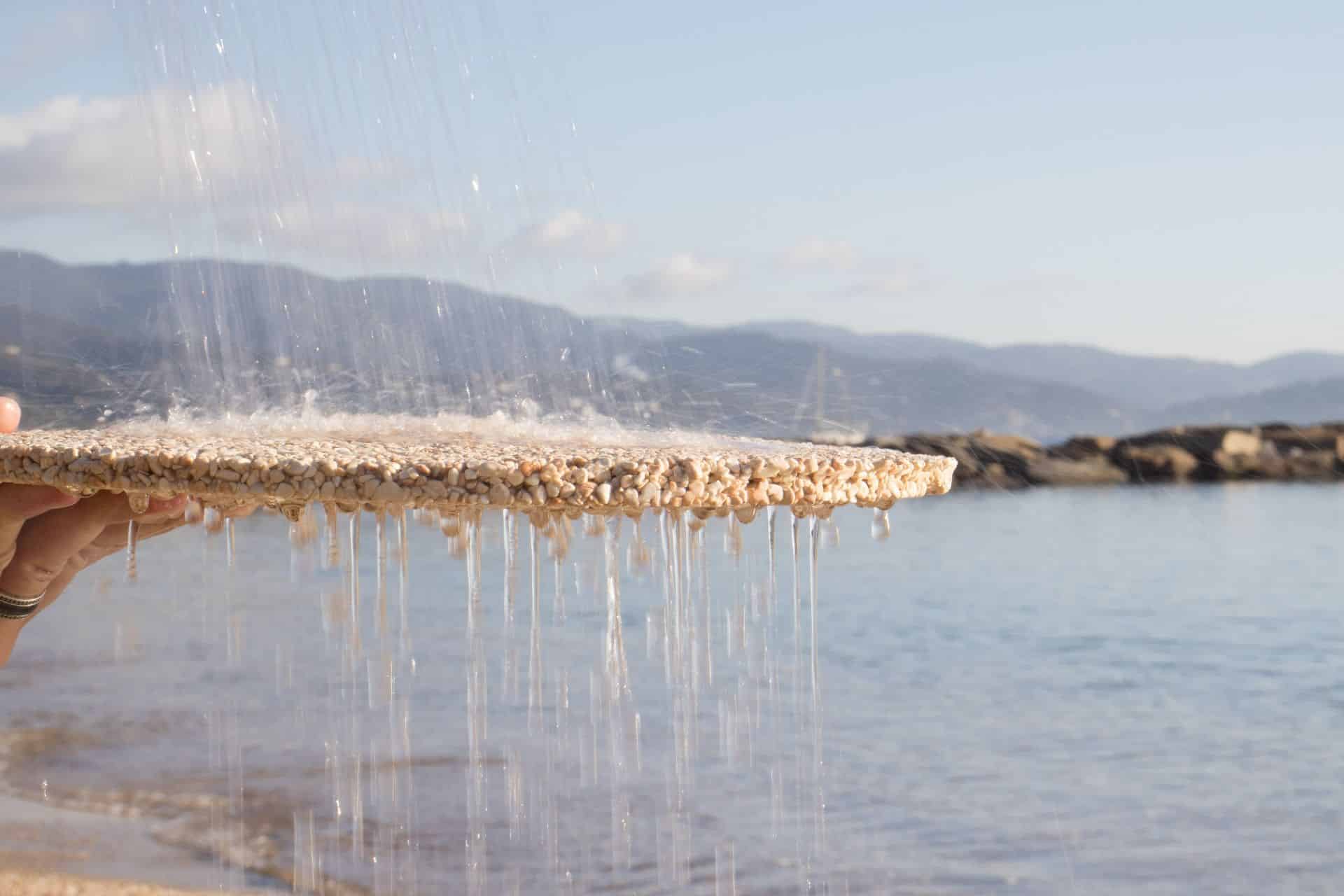 Fiche système
Moquette de pierre