Waxed concrete was first used extensively indoors in modern homes. Today, it is also very popular for outdoor use in construction or renovation projects. You can use it on your terrace to give your exterior a raw and elegant look, or in a patio, an entrance, etc. It is also often chosen by professionals for the exterior spaces of hotels, restaurants, offices, etc. This decorative covering has many advantages. Easy to maintain, waxed concrete, or microcement for floors, is also very resistant and durable. It is a popular solution for enhancing outdoor spaces.
OUTDOOR POLISHED CONCRETE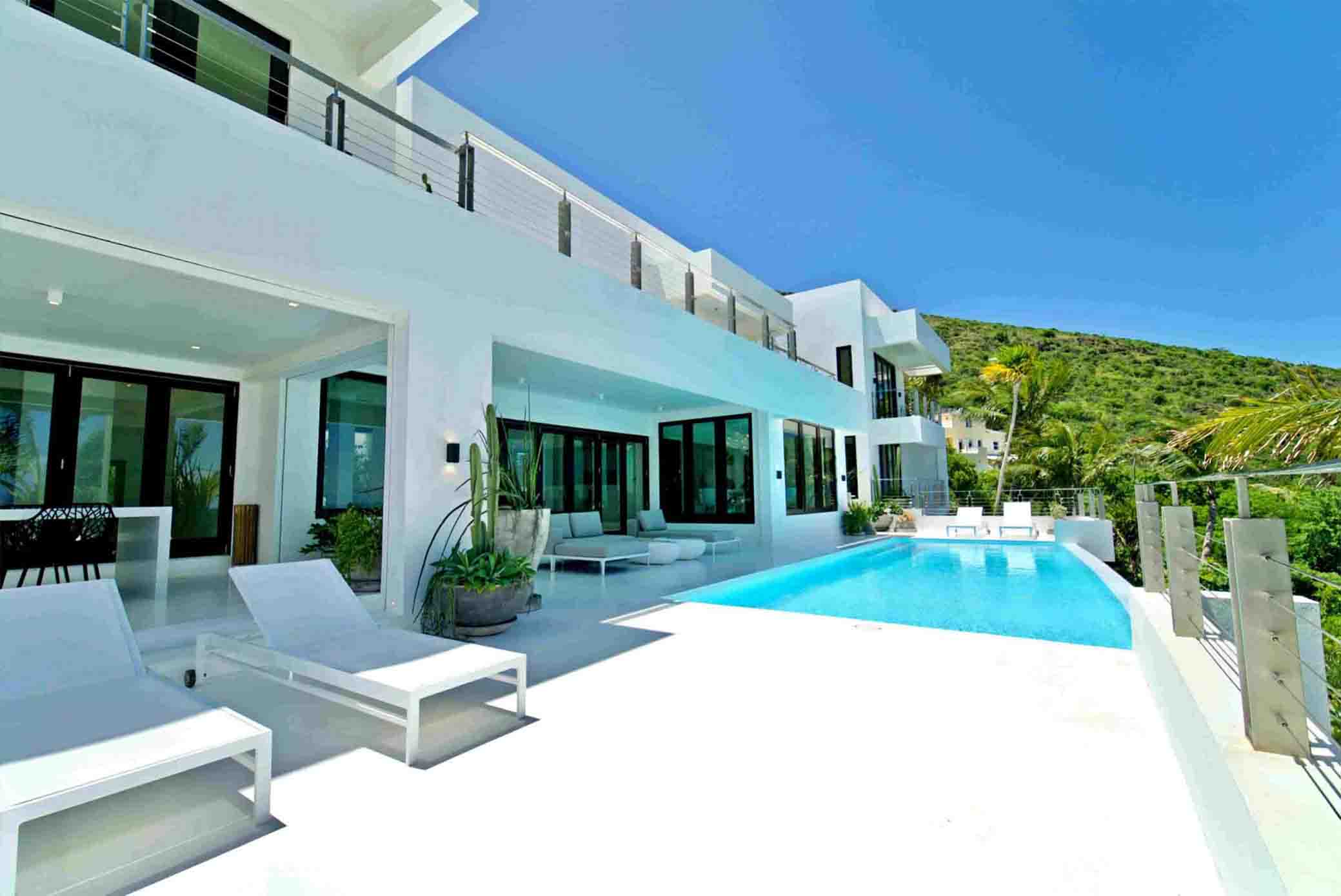 Why choose polished concrete for an outdoor space?
Polished concrete is ideal for outdoor spaces such as terraces because of the various advantages it offers:
Microcement is a particularly weather-resistant and UV-resistant coating. The colour does not fade and retains its splendour year after year. It is waterproof and also highly resistant to abrasion and wear, making it suitable for outdoor areas such as terraces and swimming pool decks. You can easily set up a space with furniture such as a table and chairs or deck chairs without the risk of scratching your floor.
You can easily clean the floor of your terrace with a broom, a hoover, soap and water (no aggressive products) and even with a high pressure cleaner. After a few years, a special wax can be applied to restore the shine of the microcement and strengthen its protection. The absence of joints prevents the accumulation of dirt and makes maintenance easier.
Aesthetic and comfortable
Polished concrete is comfortable and soft to the touch in bare feet. It brings a minimalist and contemporary touch to your decoration. Very fashionable, it enhances your spaces and creates a real harmony between the interior and exterior. Microcement has no joints, which tends to enlarge the space. This type of coating offers several decorative possibilities for both interior and exterior waxed concrete.
Laying a waxed concrete floor
Waxed concrete can be sold in kit form for do-it-yourself installation, but it is essential to ensure the proper installation of an exterior waxed concrete floor covering to avoid any risk of cracking. After preparing the substrate, which is an essential step, microcement can be applied to many existing surfaces such as tiles or concrete slabs. It is ideal for renovation projects. Before laying it, the surface must be clean, dry, sound and perfectly flat. Its low thickness means that no space is wasted. This characteristic also offers the possibility of applying wall waxed concrete to decorate your room and give your walls a refined and industrial look.
Our certified resin applicators will accompany you from A to Z and put their expertise in the field at the service of your project. They advise you on the finish and carry out the work involved in laying the coating. Do you have a project? Let's talk about it to draw up a free quotation and offer you a solution that meets your needs and desires. We can provide you with a colour chart so that you can decorate your space as you wish. Because each project has its own specificities, let a professional accompany you!